Hi,
I've changed to a new hard disk. No problem installing but on clicking the NT6.5 icon I get the following :-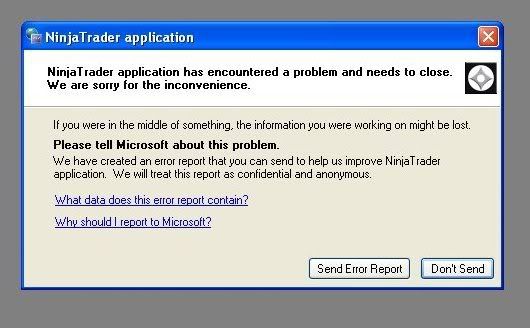 I've uninstalled NT6.5, cleared my History & Temp Internet Files, restarted my laptop, & re-installed. I've done this thrice to no avail.
My Log and Trace files in My Documents are empty. Is it because I've yet to open the application?
I'm using Microsoft .NET Framework 2.0 & Windows XP SP3.
Any assistance please?
Thank you.